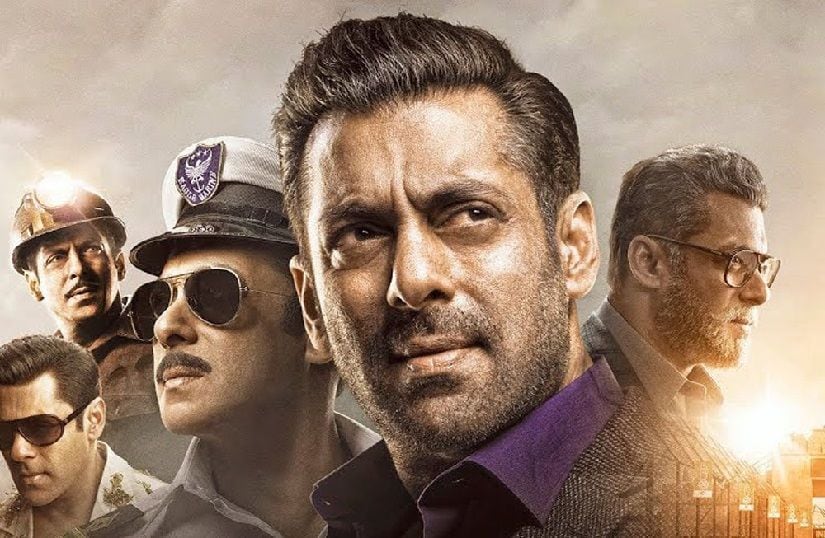 Salman Khan's movie Bharat has knocked on cinemas on the special occasion of Eid on 5th June. Eid day was good for 'Bharat'. While on one hand, India won a big win against South Africa in the first World Cup match, Salman's film Bharat on the other hand also earned a lot on the film pitch. For the past few years, Salman Khan has been releasing his films on Eid and has received a tremendous response to it. If talk of Bharat's first-day collection, then the film has done more than 35 crores of business which was also expected. Meaning Salman's Bharat has earned a bumper on the first day.
The question is whether Bharat will be a blockbuster like Salman's other films. If talk, the first day of the day, the audience got to see Salman's love and got a good review by critics and readers. For this reason, on the first day, Salman's film, Bharat, has made good earnings. The film has earned more than 35 crores on the first day. Since, on June 5, India's first match in the Cricket World Cup was with South Africa, it is being said that its impact will be on the film. Seeing the collection, it seems that the cricket match has definitely affected the film but not so much.
Let us tell you that the series of Salman Khan releasing his film on the occasion of Eid was started in 2009 when Wanted was released. After this, whenever Salman released his films on Eid, it became a blockbuster. Release of the film on Eid has become a guarantee of success for Salman. Because after 2009, Salman continued to release his films on Eid till 2016. Meanwhile, films like 'Dabangg', 'Bodyguard', 'Ek Tha Tiger', 'Kick', 'Bajrangi Bhaijaan', 'Sultan' made tremendous earnings and Salman's career graph continued to grow. But Salman's previous two films tubelight and race 3 did not make good business. It is necessary that in the year 2017, the tubelight was released on Eid and the film also had a business of 100 crores. But the film was not appreciated. Now India has been released on Eid, so Salman and his fans have great expectations from this.