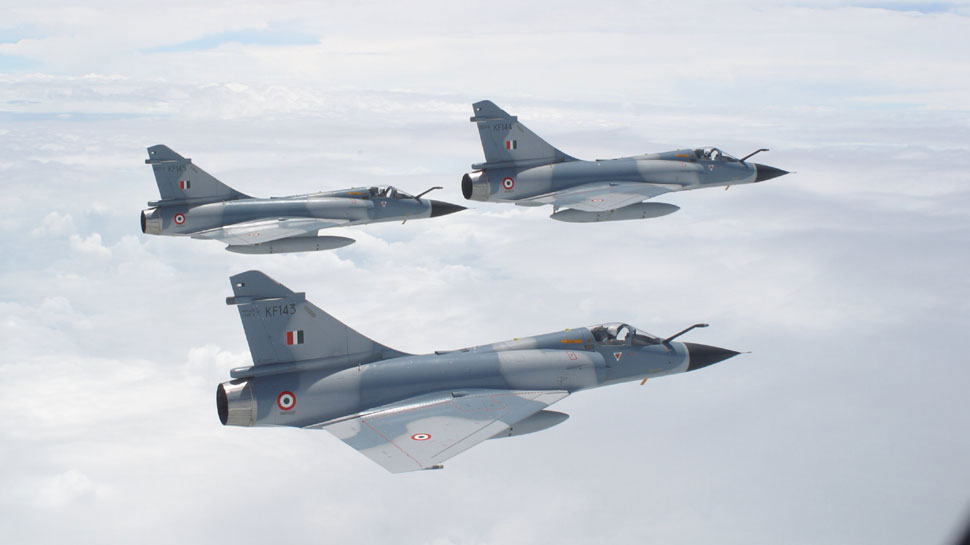 After the Pulwama terror attack on 14 February, the evidence of the airstrike in Balakot entering Pakistan from across the border from India has been made public for the first time. In the promotional film of the Air Force, excerpts from the footage of the Balakot air strike of 26 February are shown. Air Force Day is observed on 8 October. Before that this video was shown during the Airforce Day press conference. It also shows video footage of Jambaz Bahadur who carried out Operation Balakot.
#WATCH Indian Air Force showcases the story of the Balakot aerial strikes in a promotional video at the annual Air Force Day press conference by Air Force Chief Air Chief Marshal Rakesh Kumar Singh Bhadauria. pic.twitter.com/GBRWwWe6sJ

— ANI (@ANI) October 4, 2019
On this occasion, the Chief of the Air Force, Air Chief Marshal Rakesh Kumar Singh Bhadoria said that the Air Force has achieved many important achievements in the last one year. This includes successfully targeting and destroying the terrorist camps in Balakot on 26 February. He also said that on 27 February, in the air battle with Pakistan, the Indian Air Force lost a MiG-21 and an F-16 of Pakistan was destroyed.
After a Mi-17 helicopter crash in Srinagar on 27 February, the Air Force Chief said that the Court of Inquiry was completed in this case. It was our fault because our own missile hit the helicopter. We will take action against the two guilty officers. We accept this as our biggest mistake and assure that such mistake will not happen again in future.